Meet the Characters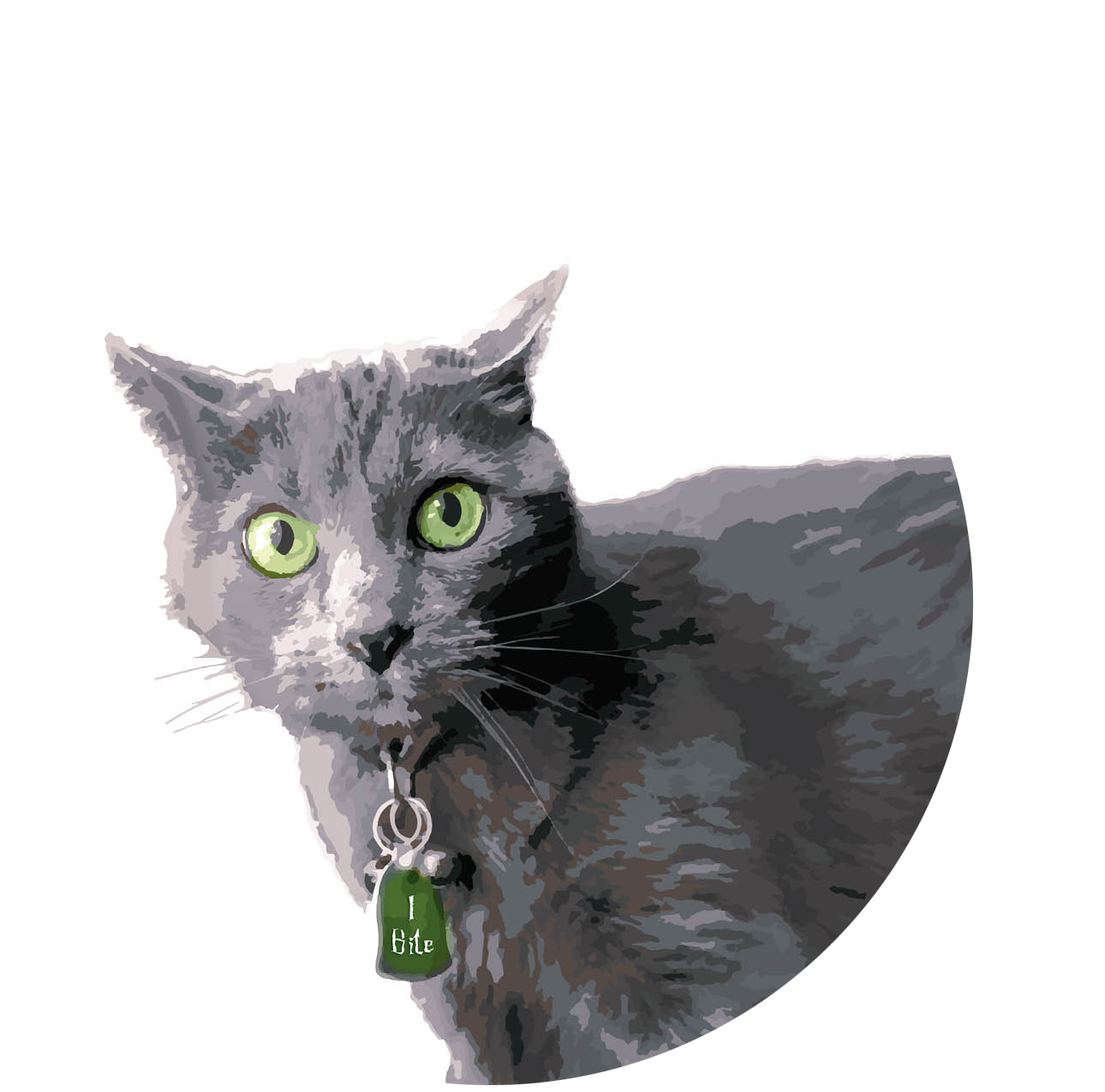 Rotten
Rotten is a bossy old cat that hisses and slaps her brother and sister dogs when they get in her way.
In Real Life
The real-life Rotten is named "Rotten". She got her name from the old cartoon, "Laff A Lympics". after Anthony and Shannon watched her strategically knock several things off of the kitchen table as a kitten, and decided she would have been a formidable member of the "Really Rotten" team. Rotten is 12 years old.
Dislikes
Costumes, trips to the vet.
Likes
Digging her claws into the buttox of a human, and loving her human niece, Juliana.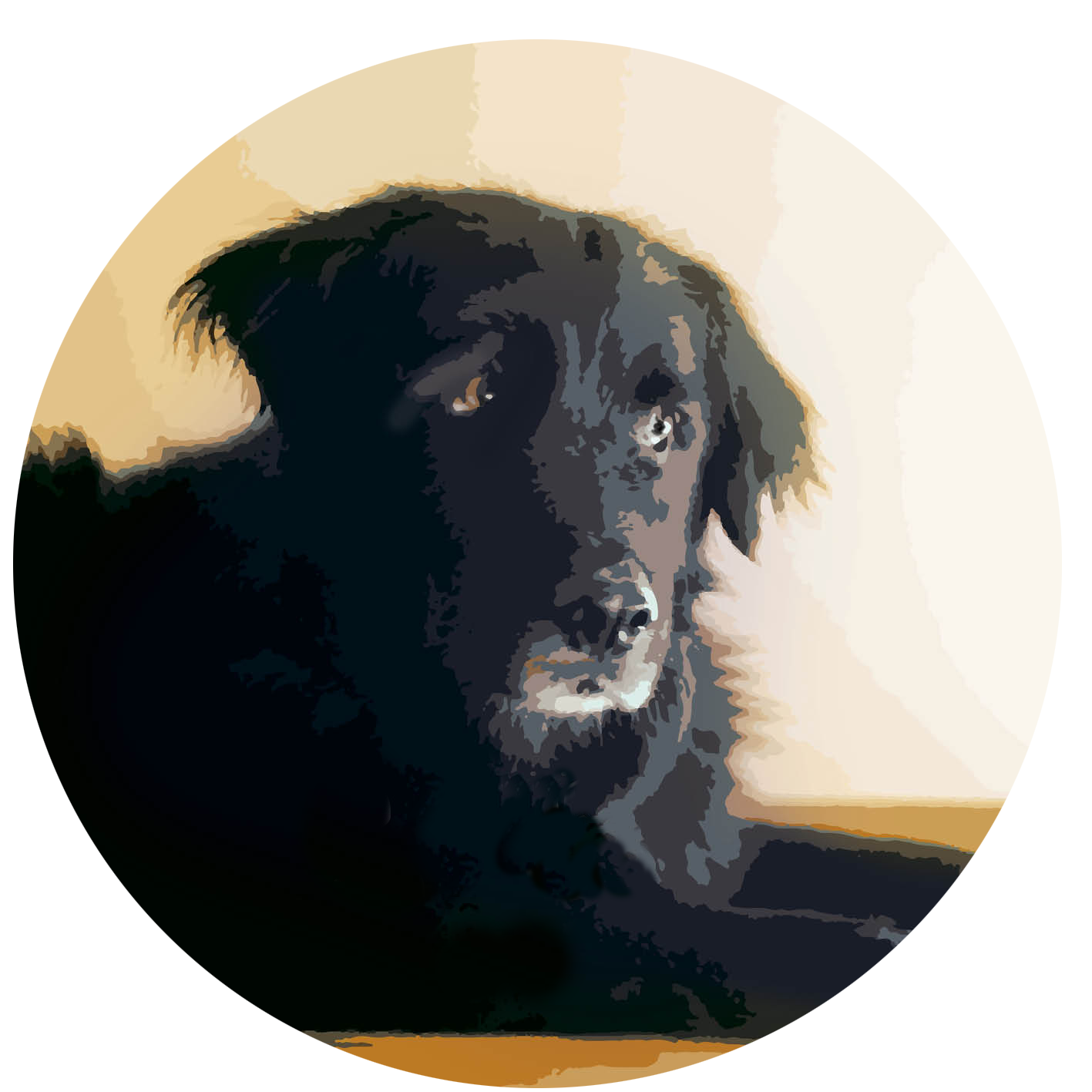 Puddin
Puddin is a big, heavy dog with lots of shaggy fur. He gets tired when he goes outside, so he stays in most of the time. His only friends are mom and dad and he is very lonely.
In Real Life
The real-life Puddin is also known as Kato. He is about 11 years old, and was adopted from the Wake County Animal Center in Raleigh, NC in 2016. Kato is an "anxious pacifist"; he is very submissive and doesn't want any trouble, but is certain impending doom is right around the corner. Kato has a big heart, soft fur, and round belly. He is as sweet and slow as pudding, so he is affectionately called "Puddin."
Dislikes
Loud noises and change.
Likes
Dinner and loves to be squeezed.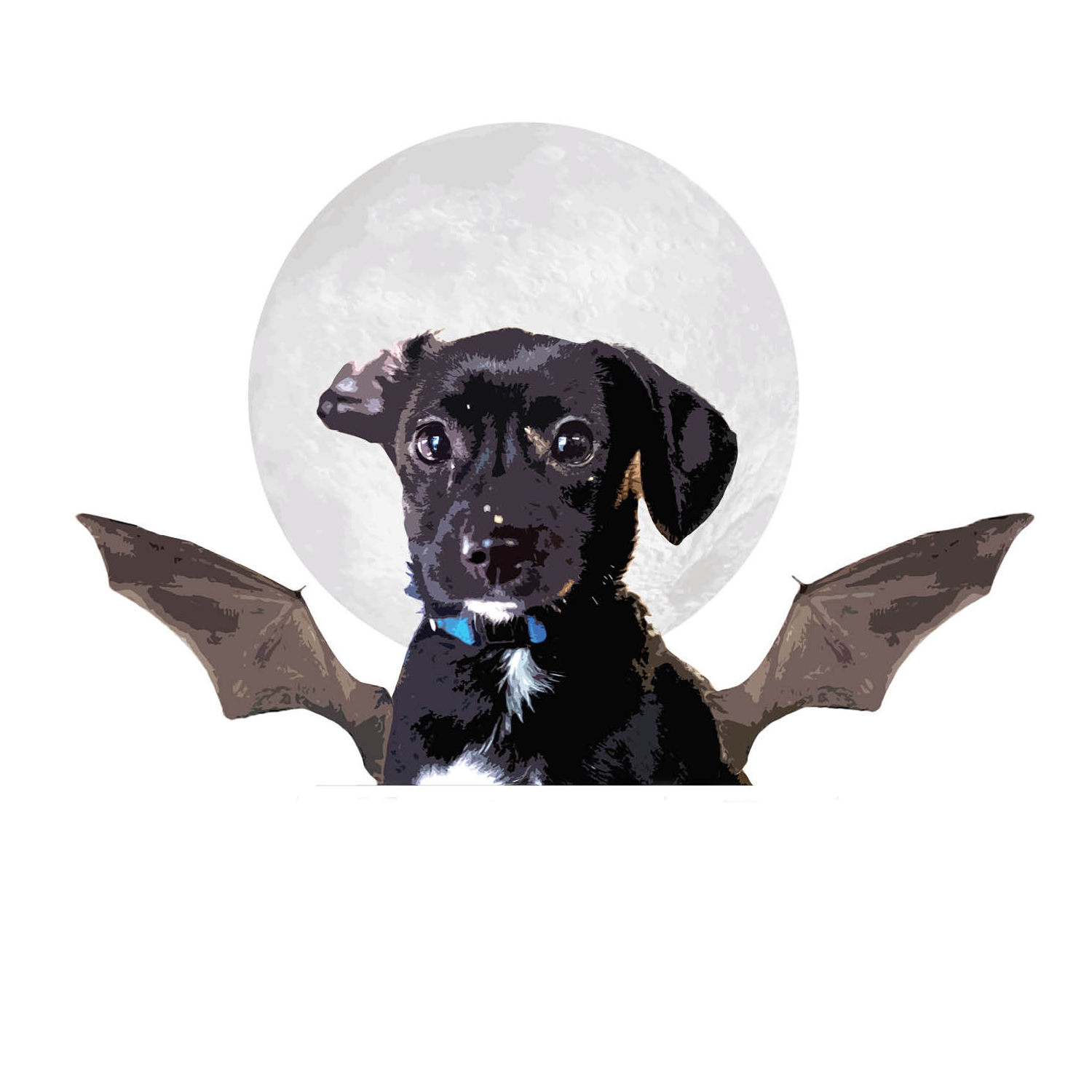 Stella Fruitbat
No one knows where Stella came from. She is a tiny puppy with a pointy nose, shiny button eyes and a big secret.
In Real Life
The real-life Stella Fruit Bat is named "Stella Fruit Bat". She was born in late 2019, and Anthony and Shannon adopted her from Saving Grace in January 2020. Stella loves every creature she meets and is sure everyone wants to be her friend. In her free time, she enjoys trail running and long naps.
You can follow Stella on Instagram and she has her own Facebook account too!
Dislikes
Flower pots and rain.
Likes
Swimming, running through the woods, and bananas.